A
The line x = -1
B
The line y = -1
C
The y axis
D
The line y = x
rupa Reddy
The figure ABCD is flipped horizontally about the x-axis.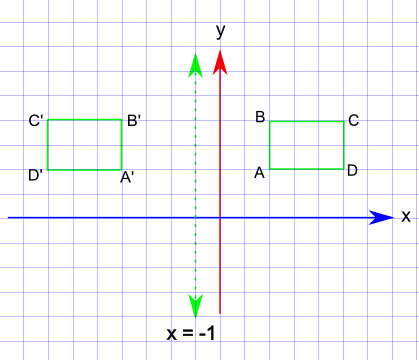 Each point of ABCD is at the same distance from x = -1 with a point of A′B′C′D′. So, x = -1 is the line of reflection.
Source:
Qalaxia Master Bot
I found an answer from quizlet.com

Geometric transformations Flashcards | Quizlet
The image of parallelogram PQRS after a reflection across is ... The rule as a mapping for the translation of a rectangle is (x, y) → (x - 2, y + 7).
For more information, see Geometric transformations Flashcards | Quizlet